A few weeks ago I made a pan of blond brownies, or, technically Congo Bars. They were very tasty, and luckily I got a photo of one before the pan was gone: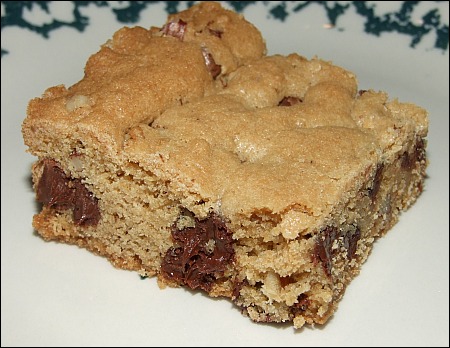 This is an awesome recipe – just mix everything all together, and you don't even have to grease the pan!
Congo Bars
2 2/3 cups sifted flour
2 1/2 teaspoon baking powder
1/2 teasspoon salt
2/3 cup shortening, melted
2 cups brown sugar
3 eggs
1 cup chopped nuts
1 6 oz. package of chocolate chips
Mix all ingredients. Pour into a 9X13 inch pan, bake at 350 degrees for 25 to 30 minutes.