I tried another recipe from my friend Barbara Mack's book, Easy, Fabulous Bread Making: A collection of quick, no-knead, homemade bread recipes
– just a basic white bread – and it came out just perfect!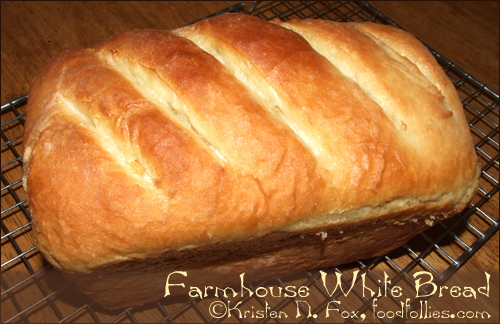 I didn't actually have the patience to let it sit overnight in the refrigerator, as per directions, so I let it rise in a pretty cold kitchen for a while, then punched it down and let it rise in the glass pan and then baked it.
It made the most delicious peanut butter and jelly sandwich I've ever had! Absolutely nothing like homemade!