This is my first attempt at Challah Bread – it was delicious! Unfortunately, I can't find the recipe I used, although I'm sure I wrote it down around here somewhere – it was at least a few months ago (not exactly on top of things here at the moment!)Â  A photo will have to suffice for now. 🙂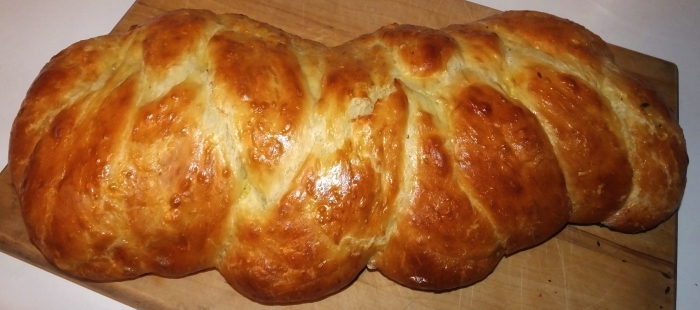 Braiding the bread was really fun. A did find a tip that said to start braiding in the middle – do one side, then the other.
Next I may try my hand at brioche, which also requires braiding. Food tastes better when it's braided!